Shopping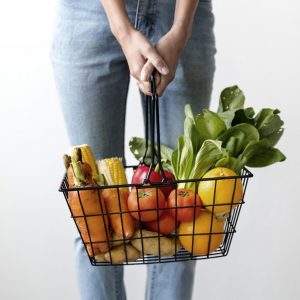 When it comes to shopping, everyone has a list that never seems to be complete. There are always more things being added to the shopping list. Sometimes it seems that items are being adding faster than they are being removed. Have you ever gone shopping and come home with a list that seemed longer than when you started? We have all been there.
There is always going to be a shopping list
Shopping is one of those things that most of us take for granted. Just go to the store to pick up a few things. As we get older, the shopping bags seem to be heavier than ever. Going down the aisles of a huge supermarket get harder to do. Having a shopping list that includes going to three or four different stores seems daunting. You can run out of energy before you run out of places you need to go.
At Home Senior Care's premier service is our Companion Care. One of the services provided is assistance with your shopping. Our companions are attentive, patient, and compassionate. Our professional companions provide many forms of non-medical assistance so you or your loved ones can rest assured that the never-ending list of things that need to be purchased can be done without worry.
Maintain your independence
Aging is place is very important to so many people. They do not want to give up their independence or their lifestyle. Staying at home, whether on your own, or with a spouse, means that the house still needs to be maintained. At Home Senior Care's Companion Care service helps you with your trips to the grocery store as well as other errands and incidental transportation for errands and appointments around town.
We are here to help around the house and around the neighborhood
If you are caught up oh shopping, our companions can help around the house with meal preparation, some light housework or just sit and talk over a game of cards. We are here for you and your loved ones.
Call At Home Senior Care and learn more about our Companion Care services. We know you want to be there for your family members. There are only so many hours in the day and you have responsibilities. At Home Senior Care can be there when you are unable to. Call our office today for a consultation. We offer 3 free hours of companion care to see if our services are right for you. Call our offices today at 855-419-3109.