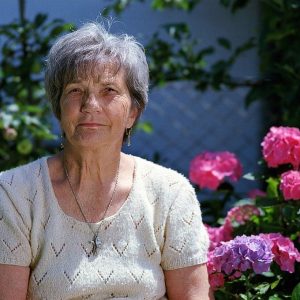 One of the only positive takeaways from the coronavirus pandemic is reiteration that for many, home is sometimes the safest and best place to be. The safety factor was true for everyone at the time, but especially for the older generation, more vulnerable to issues associated with contracting an incurable virus. Despite the negative aspects of isolation, it kept seniors safe. It further proved that group living may not be the best choice for the elderly or those with disabilities.
Most definitely, nobody ever considers the possibility of a pandemic when making long term considerations for their senior relatives. In general, individuals determine what is best for their loved ones by weighing factors such as ability to remain in their home safely, the availability of care, and finances. While aging in place is not an option for many due to memory challenges or other issues, what we learned during stay at home orders will most definitely shape elder care decision making for future generations.  
Very few people have a set plan for their golden years. Usually a decision is made at a time when it becomes evident that seniors need assistance in order to ensure their safety, health, and well-being. 
For many who were grappling with the decision to move in the direction of assisted living communities, or nursing homes for senior care, perhaps now that history has taught us lessons about containment and outbreaks, the choice has been made easier. 
Protecting the Safety of the Homebound Elderly
Once the decision has been made to age in place, indviduals and/or their family members should determine what is necessary to implement this. Not every older adult needs full-time care, but they may require assistance with errands, housekeeping, or personal care over time. In situations where companions are part-time or individuals are living alone at the residence, safety may be a top concern for the individuals themselves or for their family members as well. A good option to complement companionship or to alleviate safety worries are monitoring solutions. Monitoring can deliver peace of mind that older adults are safe and with access to help, while remaining independent and keeping costs down.  
If moving ahead with part-time caregiving or intermittent family care, monitoring can offer relief to those who want to ensure that aging relatives have a way to reach help in a medical emergency. Remember that monitoring should be paired with the necessary steps to identify and correct hazards around the home to avoid accidents. The stress associated with fears of slip and falls or intrusions with no way to communicate for help can be lessened with monitoring. 
There are many options available, but the decision should be made by understanding what services are offered, the initial and ongoing costs, and how effective it will be to offer protection. It is suggested to research and determine what makes the most sense for the individual's circumstances. Important considerations are the equipment and installation needed, access to emergency services, additional functions, and the ability to pinpoint locations within the home that require monitoring. 
If you are considering maintaining your own quality of life or that of your loved ones and you have questions pertaining to home companions or monitoring, please contact us at 855-419-3109 for additional information pertaining to our services.